Kitchenaid 5 Door Refrigerator Sophisticated Style and Innovative Technologies
Kitchenaid Black Stainless Steel Refrigerator Review – The teams behind KitchenAid Appliance Company have curated impressive refrigerators that keep your groceries fresh. So, your cooking ingredients are ready whenever you're on your next culinary adventure.  When I moved into my new home this past year, I had to buy new kitchen appliances because what came with my house was old and not working. Since I had previously owned KitchenAid Kitchen Appliances, including black stainless steel 5 Door Refrigerator, I went that route again. I bought a KitchenAid black stainless steel fridge, stainless steel stovetop, and stainless convection oven. 
Although, due to the residual effect of Covid, worker and part shortages, I had to go without kitchen appliances.  I looked everywhere for appliance websites like KitchenAid.com, its official website.  I also looked at many big box stores, including Best Buy, Costco, Lowes, and Home Depot.  I finally broke down and placed my order online at the official KitchenAid Appliance online store.  Navigating the site and ordering my appliances was painless and easy.
I used a Chefman toaster oven air fryer for months to cook and warm up food. I bought my favorite KitchenAid fridge, but I had to wait five months for it. In the end, it was worth it. Although, I ended up buying a GE stovetop and a KitchenAid stainless steel Convection oven. A little bit of an appliance brand mismatch, but I was okay with it because it all looks good. I am after quality, functionality, dependability, and of course, something that looks nice.
Things to Consider When Buying a 

KitchenAid Black Stainless Steel Fridge.
What Style Do You Need?
The top models' freezer has a small freezer above the fresh food compartment. The smallest in size and overall capacity, these refrigerators are the least expensive and have few unique features. Although they don't have an ice or water dispenser built into the door, many have an ice maker in the freezer, and some have internal water dispensers. 
Side by side fridges has full-length refrigerator and freezer compartments next to each other, each with a long door. Many have ice and water dispensers built into the door. You will find many shelving spaces on both sides, making organizing food easy. In other styles, keeping frozen foods orderly can be incredibly challenging. 
French door models have a refrigerator compartment with two half French doors on top and a freezer drawer you can pull out on the bottom. Finding one that dispenses ice and water through the door is easy. The french door model fridge has wide shelving with narrow doorways, so there is plenty of space for platters, but you only need a little room for the doors to open. These models make accessing fresh fruits and vegetables easy as the crispers are located in the middle. The biggest drawback with this style is that you have to bend to reach the freezer, which tends to be hard to keep organized. Plus, most models usually have at least a single shelf over the freezer; the bottom freezer is big and deep, and it can be hard to find things if not organized properly.
The freezer on the bottom refrigerators is similar to French door models; the freezer is below the fresh-food compartment. Yet, they have only one wide refrigerator door, so you need plenty of room for it to open fully. Instead of a pulls out drawer, some bottom freezers have a door that swings open, making it difficult to see and reach what's in there. People love these models because the crispers are located at waist level, where they're easy to access.
Will Your Refrigerator Fit?
Before buying a refrigerator:
Measure the space where you are going to install it.

Ensure the fridge will fit and plenty of room for the doors to open fully.

Check-measure every doorway and entranceway and ensure the refrigerator will fit through when delivered.

 
Standard or Counter Depth?
Refrigerators are available in standard- and counter-depth sizes. As they align with countertops and kitchen cabinets, counter depth models give a kitchen a modern and stylish custom or built-in look. However, you get less shelf space because they are not as deep, and Counter-depth models are also more expensive.
What's the Energy Efficiency?
Refrigerators are one of the significant energy hogs in a home. All refrigerators come with an Energy Guide label on the unit and the manufacturer's website, like Online KitchenAid Appliance. They provide an idea of the average annual operating cost and how it compares to comparable models. Fridges labeled as EnergyStar are the most efficient and least expensive to run. Keep in mind that by choosing an EnergyStar model, you're saving on your electric bill but helping to save energy nationally.
KitchenAid 5 Door Refrigerator Appliance Review
Across all their styles and installation options, KitchenAid refrigerators boast sleek exteriors, clean lines, and intuitive storage solutions that safeguard your family's food. Whether your preference is a built-in, freestanding model, modern French doors, or an oldie but goodie classic side-by-side configuration, KitchenAid has the suitable refrigerator to give the most used space of your home the focal point it deserves.
KitchenAid Black Stainless Steel 5 Door Refrigerator: Appliance Shopping
At a Glance In This Review
Why Buy a KitchenAid Refrigerator

KitchenAid Refrigerator Reviews

Types of KitchenAid Refrigerators

KitchenAid Refrigerator Pros and Cons

Best KitchenAid Refrigerators
Are you ready to be amazed, in awe? Keep reading this KitchenAid refrigerator review to unlock a wealth of premium features offered by KitchenAid—below is what you should know before you embark on a significant journey to purchase your next fridge.
Who are KitchenAid Refrigerators For?
The attractiveness and utility of KitchenAid's refrigerators will undoubtedly appeal to most buyers. That said, KitchenAid is a premium-level brand with a mid-to-high-end price point. Because KitchenAid offers a wide array of refrigerators, prices vary significantly between the different models, and most of their full-sized refrigerators cost between $2,319 to $4,599 range. Also, As far as standard-depth fridges go, KitchenAid bottom freezer refrigerators start at approximately $2,339; KitchenAid French door refrigerators begin at around $2,319; and KitchenAid side-by-side refrigerators start at $2,699. KitchenAid's most extensive selection of refrigerators and built-in models vary between $10,079 and $10,979, the top-of-the-line range.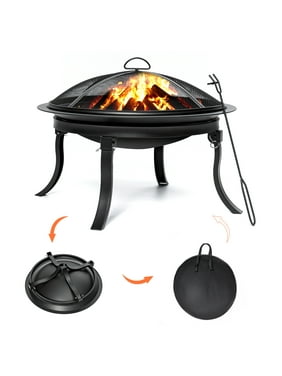 Kitchenaid Black Stainless Steel Refrigerator Review
As you would and should do with any significant investment, check some KitchenAid refrigerator reviews; with that said, I hope my review helps you make the best choice for you and your family. Below are some considerations to make before buying.
Cooling Tech
One of the features I love about KitchenAid refrigerators is they offer dual evaporators and therefore have two separate cooling systems for the freezer and refrigerator compartments, which help maintain ideal temperature and humidity in these two distinctive environments. Plus, they have dual evaporators, as opposed to the single evaporator, which results in: higher humidity levels in the fresh food section, which extends the freshness of produce, lower humidity levels in the frozen area, which aids in preventing freezer burn, and elimination of smells traveling between sections.
While most KitchenAid full-sized refrigerators deliver between 20 cubic feet and 26 cubic feet of storage space, there are some 19-cubic-foot and 30-cubic-foot options for smaller kitchens and large families, respectively. The most spacious refrigerators are side-by-side configurations followed closely by French door models. Still, built-in and counter-depth options also maximize storage space, as they are often wider or taller than their standard-depth counterparts.
Regarding how much fridge space you need for a family, each adult needs around 4 to 6 cubic feet of refrigerator space. That said, industry experts estimate that a family of four requires at least 20 cubic feet of capacity to house a sufficient amount of groceries for a healthy family.
KitchenAid Black Stainless Refrigerator Out Of The Box
Premium Refrigerator KitchenAid Appliance Features
KitchenAid Preserva® Food Care System – It is two independent cooling systems that help keep food fresh. At the same time, the FreshFlow™ Air Filter minimizes odors, and the Produce Preserver delays over-ripening based on commonly purchased fruits and vegetables.
Adjustable shelves and drawers – With adjustable, customizable storage spaces, you can create a unique storage system that makes your process more straightforward. Look for features like retractable or slide-away shelving, undershelf storage, and prep zones; plus, soft-close drawers come in handy to access them outside the fridge.
The 5 Door configuration is the first in the industry and KitchenAid innovation; the revolutionary 5 door French Door refrigerator offers two soft-close drawers independently chilled directly below the French doors. The left drawer offers five preset temperatures for meats, drinks, deli foods, produce, and to thaw your foods-very innovative and convenient. In contrast, the right drawer features a Produce Preserver, which you can buy filters to keep your fresh fruits and vegetables continually fresh longer.
Tiered freezer drawers – Available in premium French door models, tiered freezer drawers allow easy access to organized frozen items like frozen fruits, vegetables, pizza, or any other frozen goods on two or more tiers. This feature includes storage dividers to help keep smaller items where they are easy to find and easier to access.
Types of KitchenAid Refrigerators
KitchenAid Refrigerators Price: Pros and Cons
PROS
Excellent selection of multiple looks, styles, models, storage options, and different finishes
Fridges for every budget – Fantastic range of prices from $2,199 to $11,199
Easy access to temperature controls across all models 
High-tech temperature control Multiple looks, models
Built-In Water Dispenser
Built-In Ice Maker
CONS
Higher prices than similar brands
Fewer smart, capable features than similar brands
Best Configuration: KitchenAid® 25.76 Cu. Ft. Stainless Steel French Door Refrigerator - KRMF706ESS
The KitchenAid 5-door refrigerator is the pinnacle of premium features, innovation, design, and abundant capacity storage. This revolutionary 5-door design is every organizer's dream. It allows you to conveniently place all frozen and fresh food in easy-to-find areas and within reach of all your family members. 
First, mounted on the inner door is the In-Door-Ice system's slim-profile ice bin; its compact size adds more space to your refrigerator for those large, bulky, and tall groceries that need extra breathing and storage room. But that's not all; this exceptional KitchenAid fridge will have the home chef in you gushing over it once you use the dedicated herb storage for parsley, thyme, rosemary, and oregano or if you are like me, I use it for butter, cream cheese and small items I want to be able to get to easily and quickly.
Why We Like The KitchenAid Fridge:French Door

 
25.76 cubic foot capacity
5-door configuration
In-Door-Ice system – In-door ice maker
KitchenAid Fridge Dimensions
Capacity: 

25-19/25

Depth: 

36-1/4 in

Freezer Volume: 

7.61 cu. ft.

Height: 

70-1/8 in

Net Weight: 

376 lbs

Refrigerator Volume: 

18.15 cu. ft.

Width: 

36.0 in
KitchenAid vs. Whirlpool Refrigerators
For those who don't know, KitchenAid is owned by Whirlpool.   KitchenAid is not just a refrigerator brand it also offers everything from small appliances to cookware, dishwashers to double-oven ranges, durable counter mixers, and whisks to wine cellars — virtually everything consumers need to enhance their cooking experience.
KitchenAid and Whirlpool Refrigerators are competitive brands with a lot to offer in high-quality products for frequent and potential owners. As one of the leading manufacturers in the US and across the globe, Whirlpool builds over 100 models with various color options, features, configurations, and unmatched temperature controls. On the other hand, KitchenAid prides itself on innovation, features, and dependable high-end refrigerators. KitchenAid has a perfect fit for every buyer regardless of the refrigerator model they seek, whether it has a 5-door configuration, flexible shelving, or exclusive temperature systems. KitchenAid has one for everyone.
READ NEXT: Best Food Storage Containers | How To Organize A Pantry | Best Time To Buy A Vacuum
KitchenAid® 25.76 Cu. Ft. Stainless Steel French Door Refrigerator - KRMF706ESS
PROS
Large capacity refrigerator
5-door configuration
Herb Tender container
Preserve Food Care System
2 Soft-Close Drawers
3-Tier Freezer Drawer with Storage Divider
CONS
No WiFi connectivity
Not Energy Star qualified
No counter-depth option
Are the KitchenAid Appliance Refrigerators Worth It?
In conclusion, this refrigerator is worth every penny. People tend to love KitchenAid because they see the brand as reliable and innovative and love it for making a style statement. I understand the appeal because I love the brand and have found it reliable. KitchenAid makes nice-looking refrigerators at a reasonable price range, plus more affordable built-in refrigerators than their competitors.
The KitchenAid Refrigerator's black stainless is beautiful with stainless steel handles and red accents, and the gray interior is quite lovely. I like the soft-close doors, and the three-drawer freezer section is excellent -one of my favorite features is that it is easy to keep organized and clean. On balance, I like everything about the fridge except the side of the refrigerator, which is that funny black plastic texture, but if you have a fridge cabinet, you will never see the sides.  This KitchenAid black stainless refrigerator is elegant and has a lot of storage space, adjustable shelves, and red accents on the door handle and pulls.  
FAQ: Questions and Answers
Is the KitchenAid refrigerator worth it?
I love KitchenAid because the brand is reliable, and I love it for making a style statement. KitchenAid makes awesome-looking refrigerators at varying prices, and their built-in refrigerators are more affordable than their competitors.
How long do KitchenAid refrigerators last?
According to Consumer Affairs, the average life span of a KitchenAid refrigerator is between 15 and 17 years. If you need to reset the entire system, hold down the filter reset button on the display until the lights go off.  
Where are KitchenAid Refrigerators Made?
Many KitchenAid appliances including fridges are made in the U.S., while others are manufactured in Quebec, Ontario, and China.